Device ID Targeting (DID)
Mobile phones provide a unique view into user behaviors, frequently visited locations, home, work, habits, interest and much more
Every mobile phone has a unique device ID number that is anonymously associated with the carrier of the device. Device ID Targeting (DID) and Geo-Fencing takes advantage of that by monitoring the location information associated with each device. This information is beamed to the cloud and made available to leverage and ultimately target consumers or their devices based on where they have been, where they live, and much more.
brand development services
Target opportunities with Geo Fencing marketing
With Geo Fencing, you can put a virtual perimeter around a geographic area and display accurately targeted mobile ads. Geo Fencing and device ID data can be applied to many aspects of the marketing and purchasing funnel, such as targeting prospective as well as current customers.
Visitor targeting
Reach consumers who have visited target locations in the past, regardless of where they are now.
Home address identification & reverse append
Link device IDs to home address and vice versa.
Household extension & look-alike targeting
Expand audience segments to those that include other devices in the household and/or audience members with the same behavioral attributes.
Let's connect
Ready to

work with us?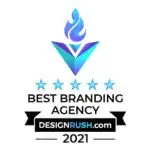 Let's talk
Got a project?
We're a team of creatives who are excited about unique ideas and help fin-tech companies to create amazing identity by crafting top-notch UI/UX.