Search Engine Optimization (SEO)
If you believe that just having a website gets you on the front page of Google then it's time to uninstall your AOL dial-up browser and get up to speed.
When was the last time you got a customer from the phone book? When was the last time YOU used a phone book? …Yeah. That's what we thought. The era of the phone book is dead. Welcome to the era of the search engine. Everyone you know is using a search engine, like Google or Bing, to find what they need. They might be looking for you⁠—but can they find you?
When you search for something and find it among the top results, it isn't just luck. Some behind-the-scenes work went into those results ending up on that first search page, and even more work into getting those results to the top. That work is called Search Engine Optimization (SEO), and it's how Skymattix helps you climb to the top of the search engine rankings.
SEO Services
Huge opportunities with SEO
Local and organic search represent more than 70% of clicks on any search engine results page. But after page one, that figure drops to just 6-7% of overall clicks. For relevance and traction in today's digital marketplace, you simply have to be on page one of search engines.
There is a whole second layer to the internet that is just run by robots, employed by Google, that have only one job… to determine how popular your website is compared to other websites of a similar nature. That's right, a big cut throat popularity contest that can mean the difference between low web traffic and breaking your servers because they can't handle the volume. Our approach to search engine optimization factors in your entire digital strategy and all of your web presence, and streamlines it all to give you the best chance at winning Google Prom Royalty.
Let's connect
Ready to

work with us?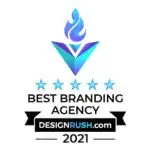 Let's talk
Got a project?
We're a team of creatives who are excited about unique ideas and help fin-tech companies to create amazing identity by crafting top-notch UI/UX.