Branding
We help to create brands that make a difference and make an impact.
Skymattix runs on lead generation. But even our best digital and social media strategies will never reach cruising altitude without strong and scalable brand identities behind them. Sometimes we get asked to build brands from scratch. And to that, we say, "Bring it on."
Sometimes, and always with the best of intentions, we ask our clients if we can make a few adjustments to an existing brand. And to that, they usually say, "Hmm. We never looked at it quite that way." For both, the Skymattix creative team always succeeds in growing the strength and resonance of our clients' brands, delivering a better understanding of brand 'DNA', mission, vision, values, and positioning, and how to express them. Gifts that keep on giving for any business.
How would you like that wrapped?
brand development services
Creative studio with
art & technologies.
Let's connect
Ready to

work with us?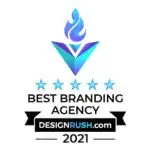 Let's talk
Got a project?
We're a team of creatives who are excited about unique ideas and help fin-tech companies to create amazing identity by crafting top-notch UI/UX.